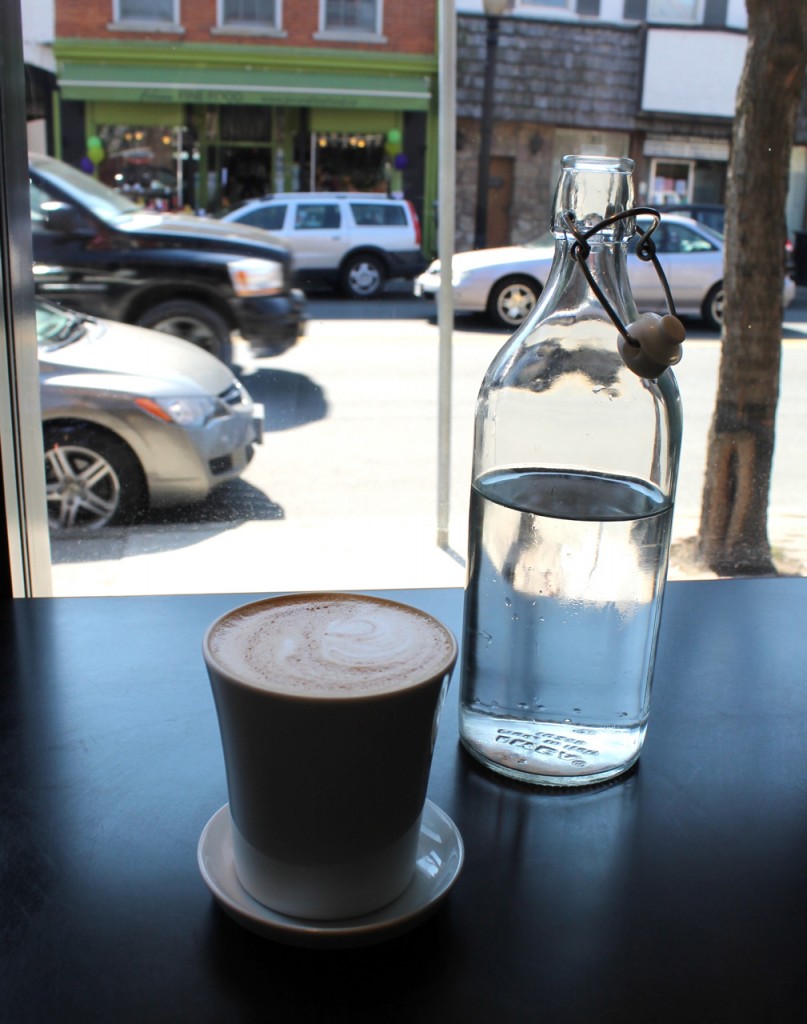 I've been away for a few days. I can't help but enjoy this summer-like weather, while remaining deeply disturbed by climate change. Such a schizophrenic response–basking in the sun and yet knowing it's all wrong. This photo was taken at the Detour Cafe in Dundas Ontario, one of my favourite spots to have a latté and draw the world outside.
Thank you all for your lovely comments on the anniversary posts. I love to hear from you. It is hard to believe I have been here for a year–this blog has opened so many new windows and doors. We will see what another year brings!  Remember, the draw will take place on March 28.
I will be working on the on-line store on the weekend. So please check back next week to see what I have come up with.  In the meantime, have a wonderful weekend.
xine