The markets and small vegetable stands along the red clay roads around Matangwe have tomatoes, sweet potatoes and sukuma wiki for sale. This last vegetable is similar to chard or collard greens. Sukuma wiki literally means 'to stretch the week' and many families had to do just that, especially in the period of drought they were experiencing.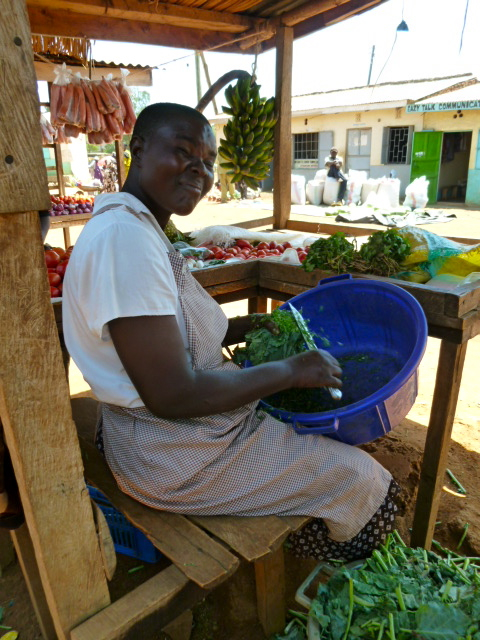 Peta Hall, a wonderful local potter and tireless worker in Ghana, served a great African Stew at a fundraising dinner last year. It contained all of the ingredients mentioned above. Since I am missing Kenya a lot, I decided to make this stew today and thought I would share the recipe. I've modified her original recipe a bit. Skuma wiki is often served with ugali–but rice or a good crusty bread may be a preferred substitute. (I never did try ugali, even after much urging.)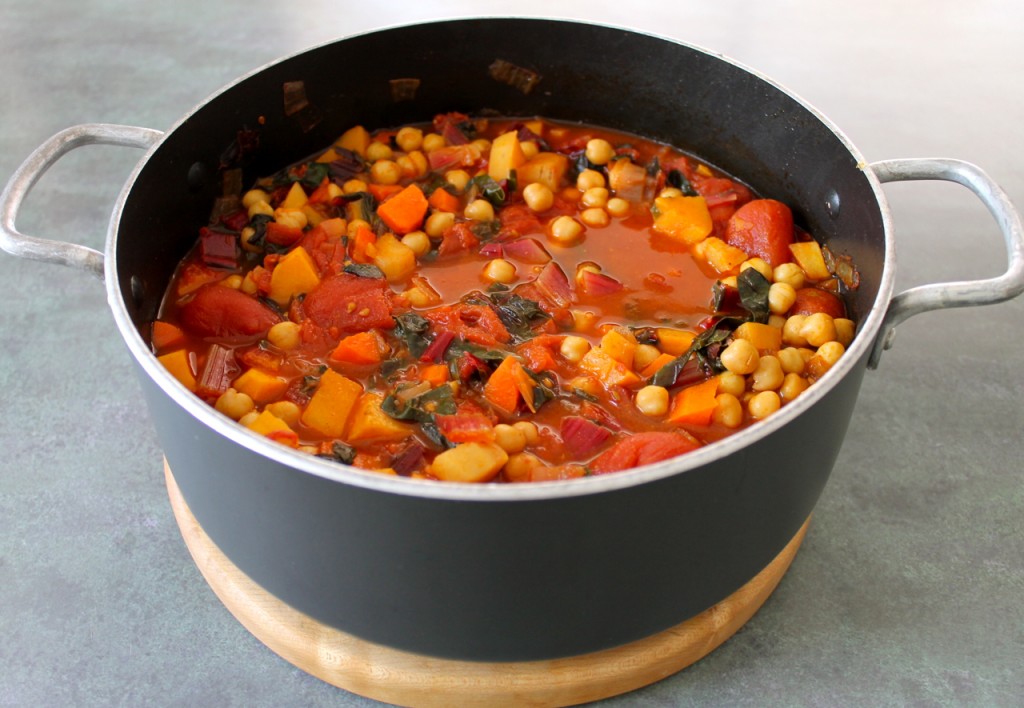 African Stew
2 T olive oil
1 large onion chopped, 1 parsnip and 1 carrot peeled and chopped
1 bunch of swiss chard, stems and leaves chopped
1 tsp each ground ginger and cumin
2 cloves garlic minced
2 tsp curry paste
1 28 oz can of tomatoes, low sodium
1 large sweet potato, peeled and chopped
1 15 oz can chick peas
salt and pepper and lemon juice to taste
Saute the onions, parsnips, and chard stems until lightly caramelized, about 5 minutes. Add the spices and garlic and cook one minute more. Add the tomatoes and sweet potatoes. Bring to a boil and reduce the heat to a simmer. Cook uncovered until the sweet potatoes are tender. Add the chick peas and swiss chard leaves and cook until warmed through. Season with lemon juice and salt and pepper to taste.