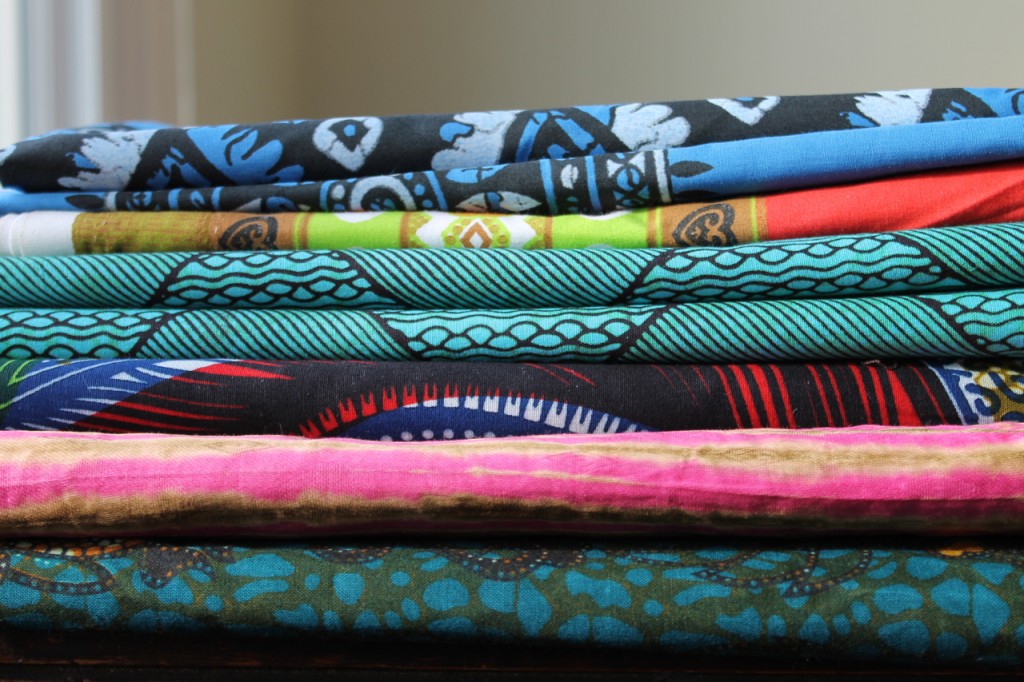 This is the stack of fabric I brought home from Kenya. I picture small pouches made of these wonderful colours as well as leather bags lined with them–and, maybe some summer tops. Some of these fabrics came from this stand in the Kisumu market. The vendors are a mother and son team who enjoyed posing for this photo. Their fabric was delicious–you can see the pieces I purchased in the foreground. We also bought Kitenge fabric for the women at the community centre in Matangwe to make bags which they will sell on the web.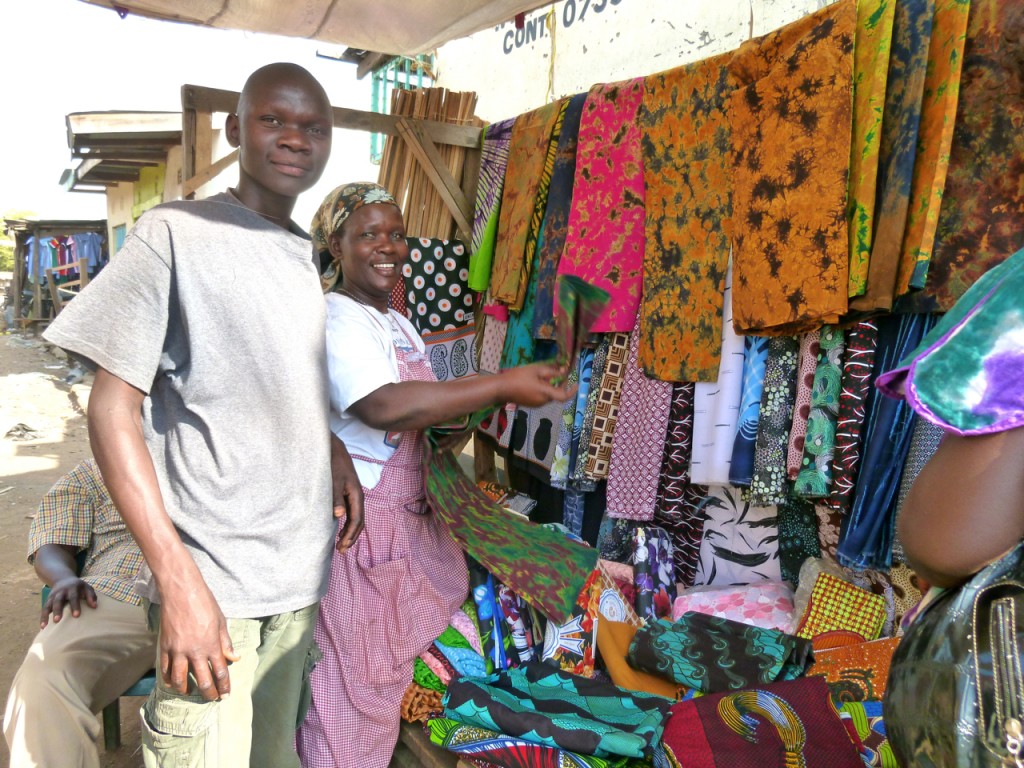 I am particularly fond of this piece as it was given to me by the wife of the principal of the Metangwe school when I visited her and her husband in Bondo. The colours of this all-cotton fabric are stunning; it comes from Tanzania as you can see.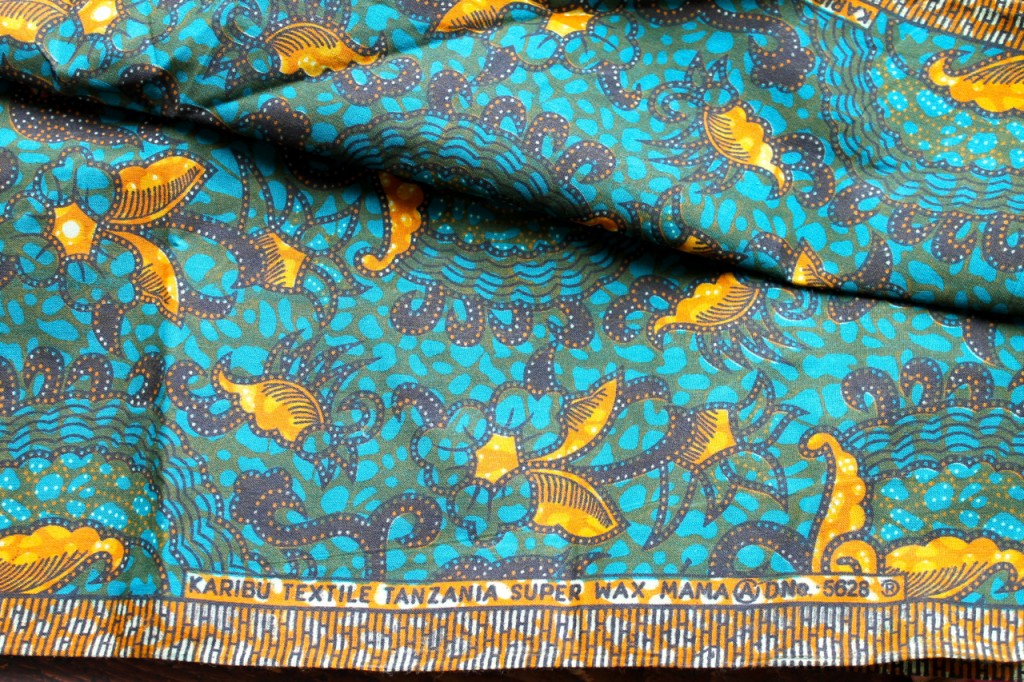 I bought these pouches and luggage tags in Nairobi as I couldn't resist the patterns. They are made in Kenya of a soft durable cotton; the brand is Kanga which is the term for the traditional Kenyan wrap worn by the women.