Bondo is 7 km from Matangwe and the best way to get there is by motorbike, or boda boda, as they are called. Luckily the boda boda station was right across from the clinic.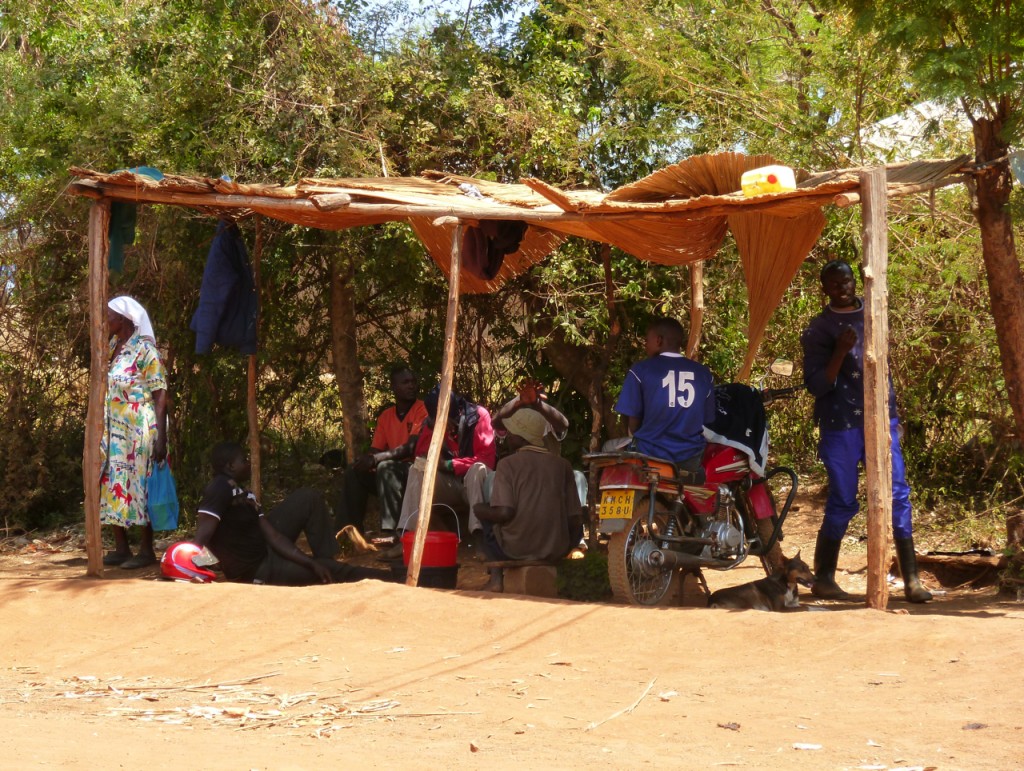 Sometimes the load of passengers on a boda boda is scary; I saw up to four children without helmets as passengers. For my first ride, I wore a helmet, but then I too got into the local custom, donning a scarf to protect me from the dust and hanging on to the back handle. It is a wonderful way to see the countryside.
Bicycles too are everywhere, almost rivalling Amsterdam.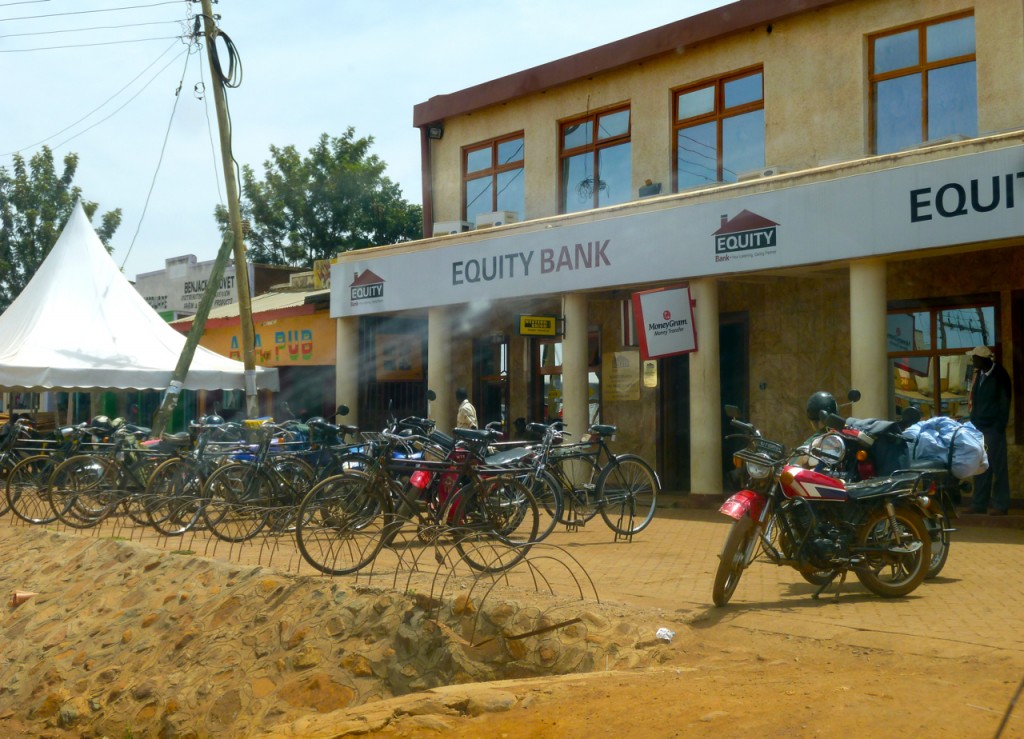 Even the flour for the students' lunches is delivered by bicycle.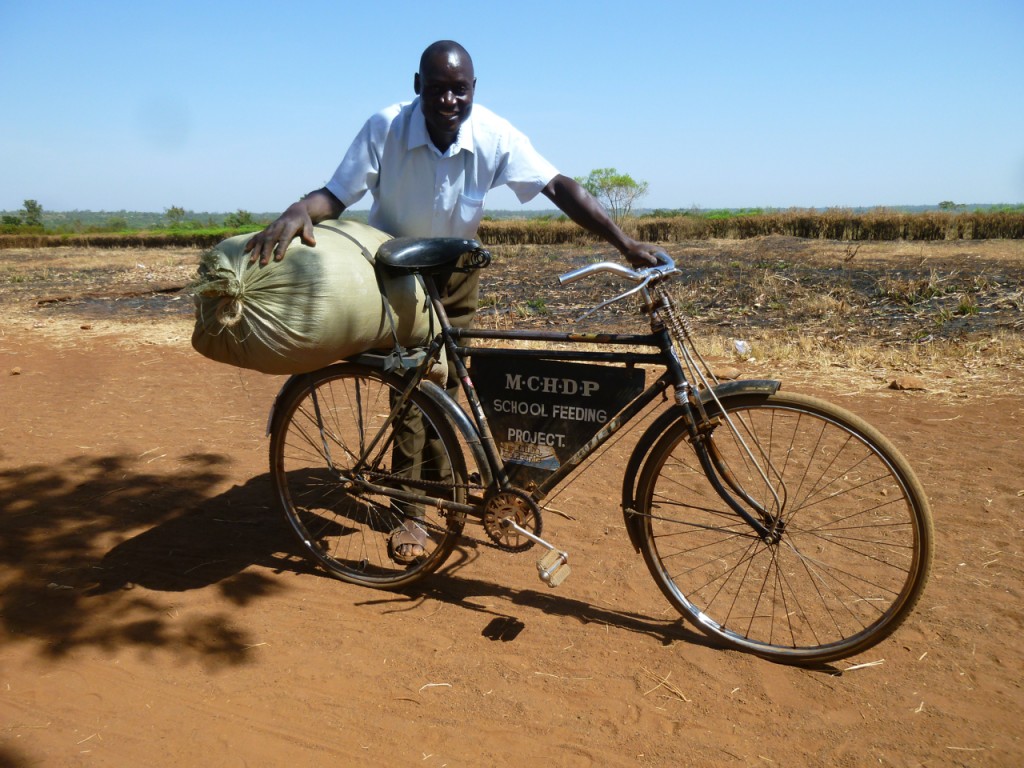 One of my favourite spots in Bondo was the cyber cafe called The Click.  You'd have to say The Click was 'basic', and not too reliable. It had about 6 ancient computers–but it seemed magic all the same when Gmail appeared with emails from Canada.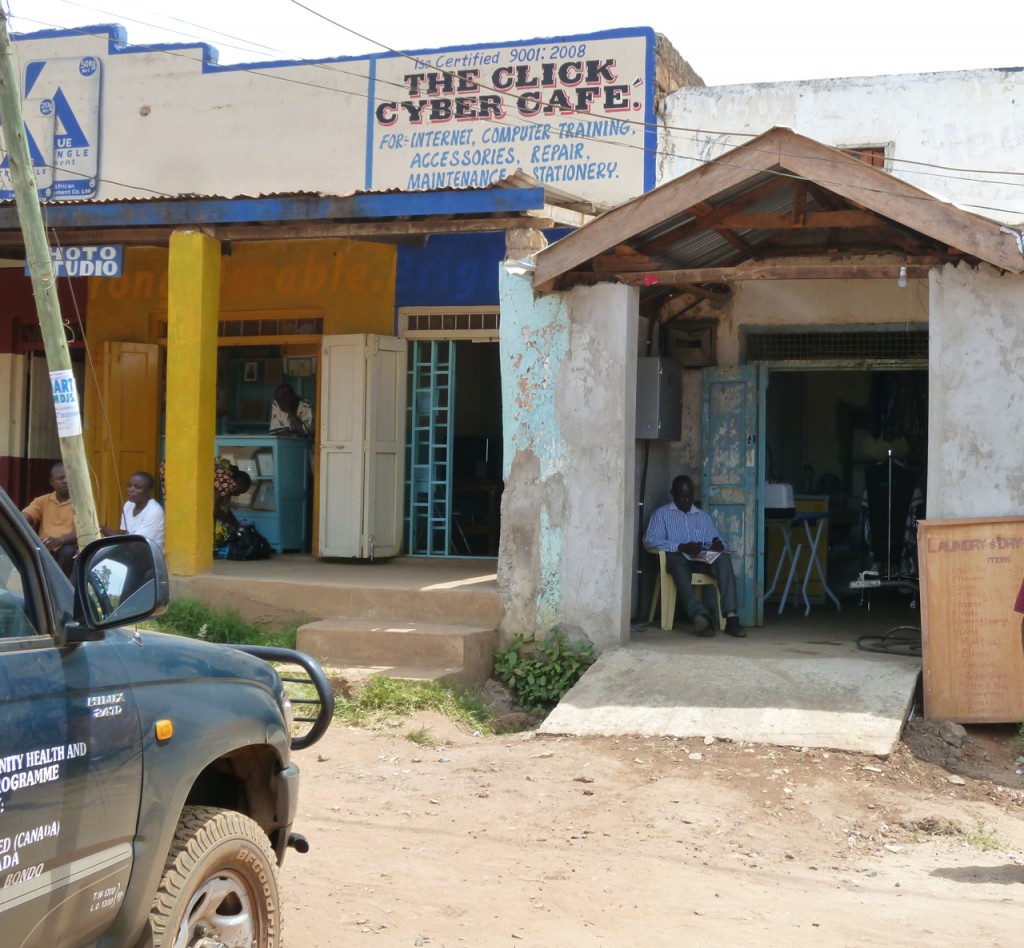 The market in Bondo operates on Tuesdays and Fridays. We went to buy flip flops for the students, but I had a chance to wander around the food section before we came home. They had wonderful Tilapia, and tiny fish which the students often had for lunch, cooked in a broth and served with Ugali.