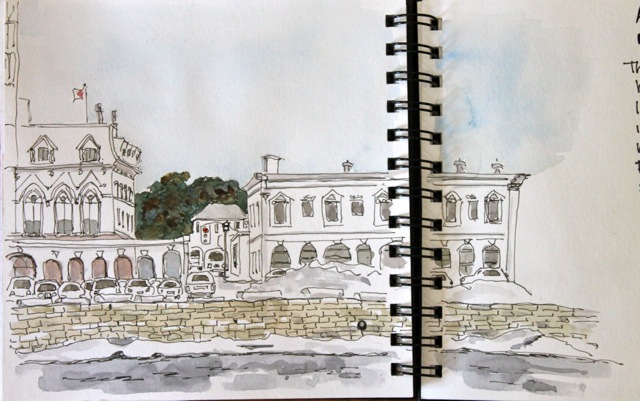 I'm not quite sure how it happened, or why, or even when, but I have become a sketcher. I've gone from someone who used a pencil only for words to someone who is intent on capturing the world  in inky squiggles. Yes, I'm a little embarrassed to put my sketches out for you to see, and I'm quick to tell you that I have no pretensions, that this is about process and where my head goes when I sketch, not about product. But what I really love about it all is that I look at the world, the little aspects of my world, in a different way. I see shadows and tones and gradations. I see patterns and beauty. And I see aspects of my city and my world that I never never noticed before. And embarrassed or not, second-guessing myself or not, I am posting them too.
I've been thinking about all this because I am starting an online sketching course tomorrow–and it's really full of talented people–and I'm wondering about my place in it all. But I'm looking forward to it too. Looking forward to expanding my sketching repertoire and seeing new things. And I'm inviting you along for the ride. Starting tomorrow I'll have 6 lessons from six sketchers from around the world.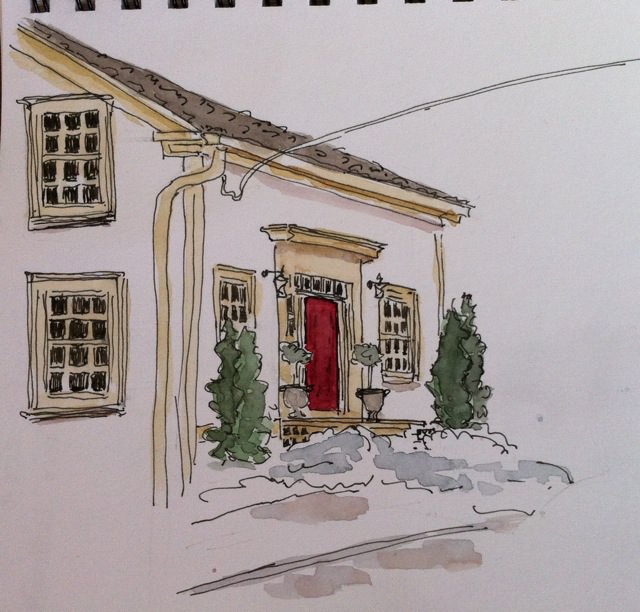 Meanwhile…we went to Port Hope this week and I had a little time to try to capture one of the delightful old homes that line the streets. I value and admire the way that city has preserved its heritage. The main street still has many architectural beauties, and the back streets contain gems like this one at every turn.