I spent day two of the USK Montreal learning from Shari Blaukopf, beginning at the bottom of Place Jacques Cartier looking toward Nelson's column. Below are the stages of Shari's excellent demo from value sketch to the final product.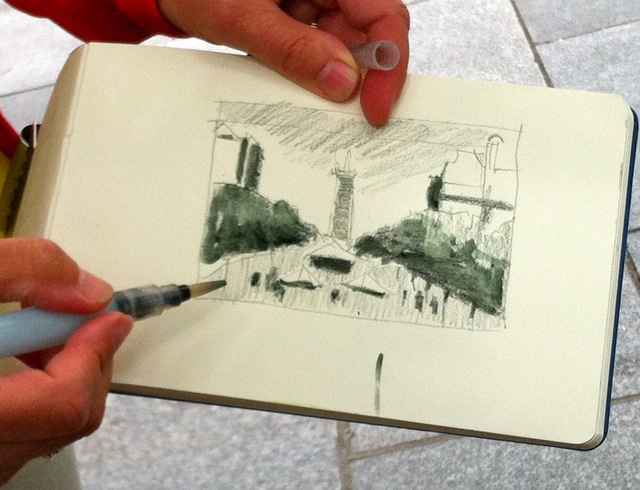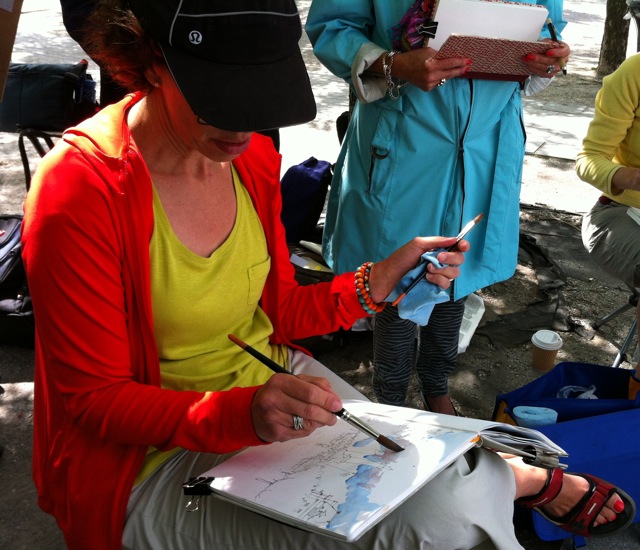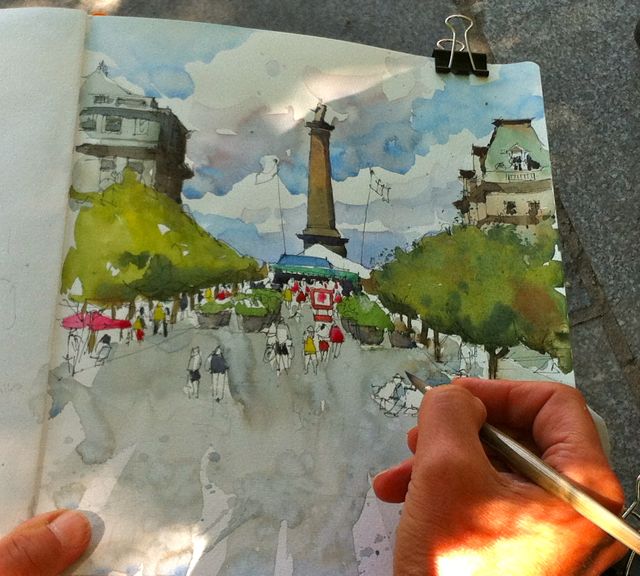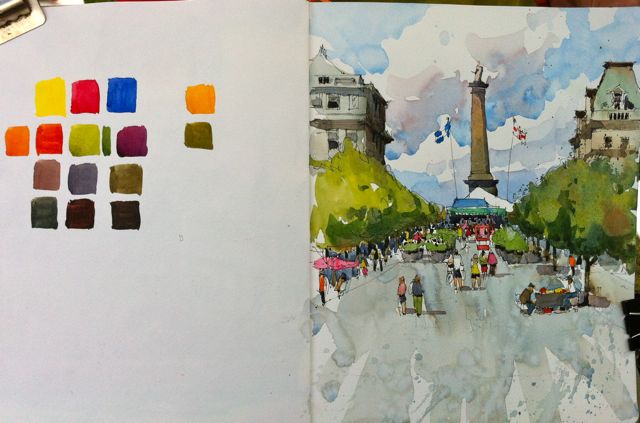 In the afternoon we went to a quiet spot with a great view of the 1847 Marché Bonsecours. The skies were changing swiftly, there was lots of wind and a little rain. So much wind, in fact, that my hat blew away. But as I said, this workshop has it ALL. On Sunday Shari arrived with a hat for me! Below is my sketch and two others I managed to photograph before the rain drops. The final picture is from Sunday in Carré St. Louis with me sporting my new hat.
This was a top-of-the -line workshop. Marc and Shari had done intense preparation both in setting up the sights and in preparing the demos. They anticipated all our needs, and best of all, made it such a great pleasure to learn. A big thanks to both!