I learned so much from the rug hookers in Matangwe. I learned about dignity and perseverance certainly, but I also learned about colour and design. I learned that it's not about materials, having the best wool or the perfect colour, but about how you interpret your world using what you have. These hooked works have brought me to see Matangwe in a new way. Below are some pieces that stood out for me and the stories behind them.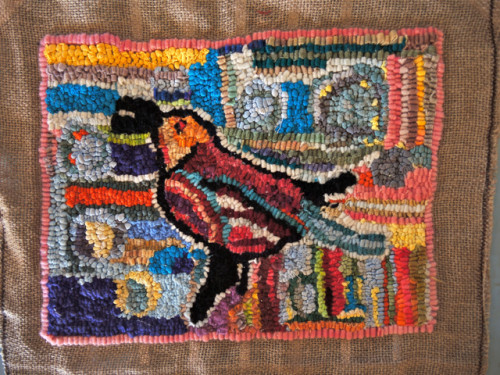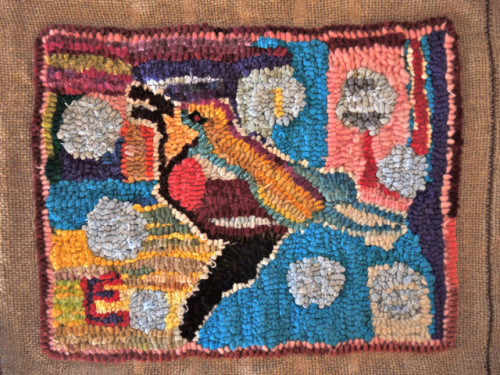 Esther and Irene were new hookers this year. They walked two hours each way, five days a week, to get to the community centre for their hooking lessons. They were quiet and dignified and we exchanged only a few words. However, their work demonstrates a bold use of colour and shape that belies their shyness. These were their second pieces of hooking, ever. I love the energy in them and am intrigued by the way they see their world.
Tabitha arrived every day with her four month old daughter. A second year hooker, Tabitha produced more pieces than I was expecting anyone to make. She was resourceful, hardworking and creative. During the first week she completed the test assignments quickly, using materials from home. She then went on to make chair seats and table mats of her own design. Everyone loved the first piece below,hooked with wool and t-shirts,  and it sold quickly in Matangwe. Clearly it resonated with the people there. The following two pieces are of her own design as well, begun at home and finished using t-shirts, stockings and wool. The material seems to be a determining factor in the design–the last piece using stockings is finer and more whimsical that the other two which use a combination of wool and t-shirts.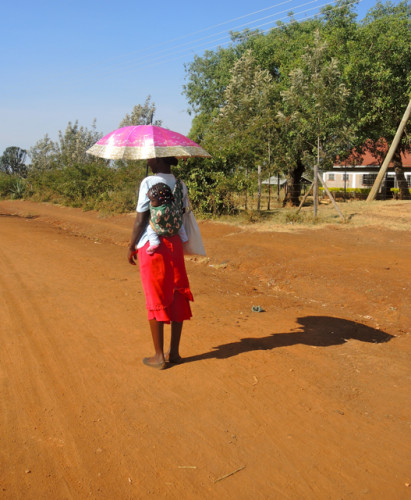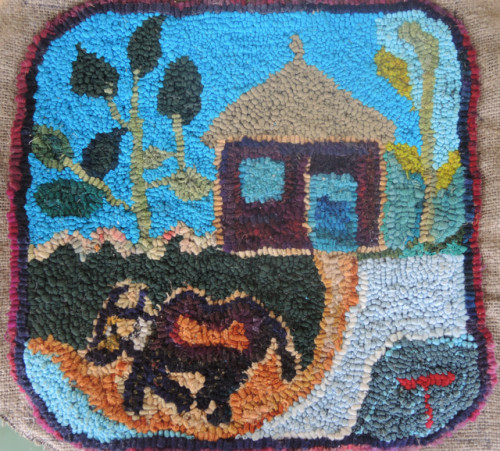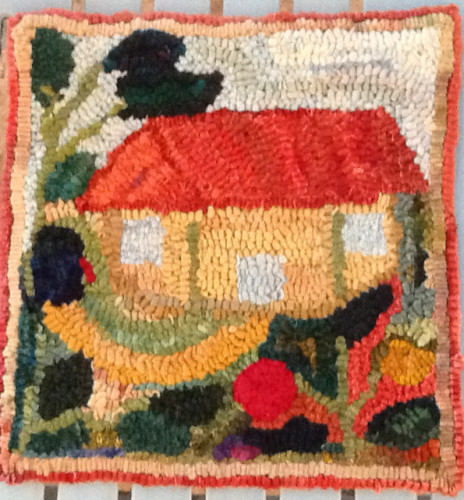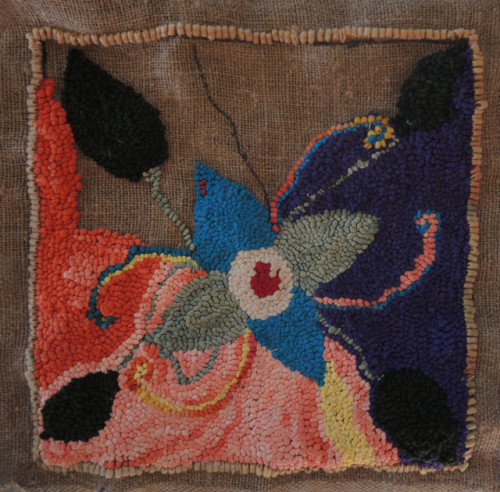 And like Tabitha, Everlyne was on fire producing pieces of her own design. Here is a photo of her on the last day with yet another piece, done entirely with t-shirts. She has incorporated her own version of one of the local birds with design features she saw in Rug Hooking magazine.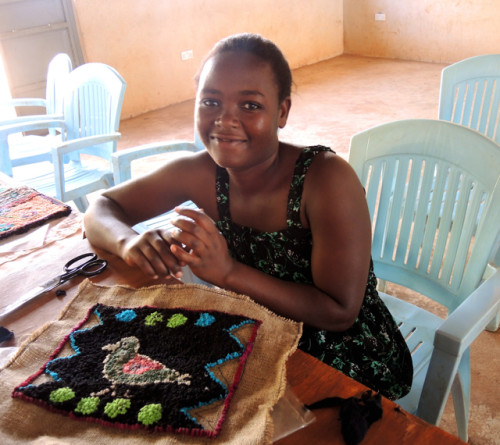 I plan to make an inventory of all the pieces before our gallery exhibition in Belleville in September, so I will post more of the pieces here for you to see.