I am just home from 17 days in Scotland. We were busy and the internet was spotty, so I had the chance to do only one post. But I'm back now. Thanks for sticking with me!
At the start of the sketchbook I drew a map so I could chart the journey. We spent a few days in Ayr (which is not on the map) with my wonderful cousins before beginning our tour. We took four ferries, saw countless lochs and mountains and stayed in small hotels on the coasts. Fortunately for us, the weather was outstanding–I wore my warm coat only once, and that was back in Glasgow. We kept a good pace, but I drew at every opportunity, often making a quick standing sketch and adding paint later.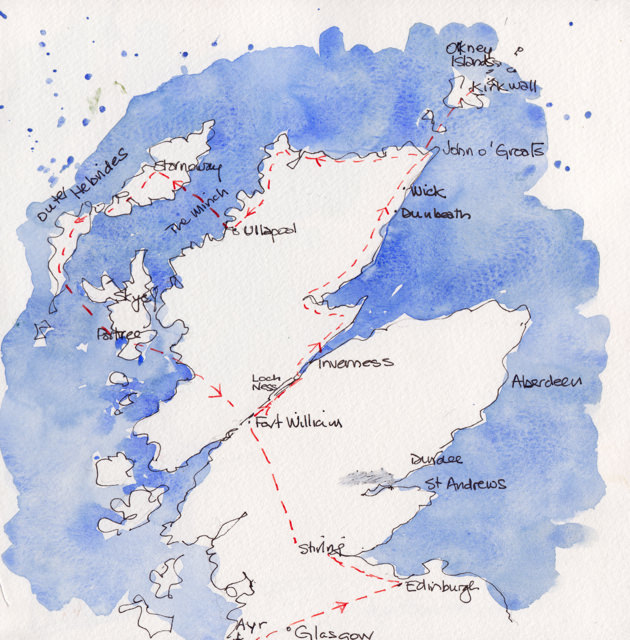 A few things I brought home from the trip: My Scottish grandmother spoiled me with hand-knitted clothing as I was growing up an ocean away and ever since I have loved Scottish textiles. Here you can see some Harris Tweed (more on that in another post), a hand-knitted hat for a little person in my life and socks the colour of the landscape. At bottom, an inspiring book of Hebridean sketches–again more glimpses of these sketches later.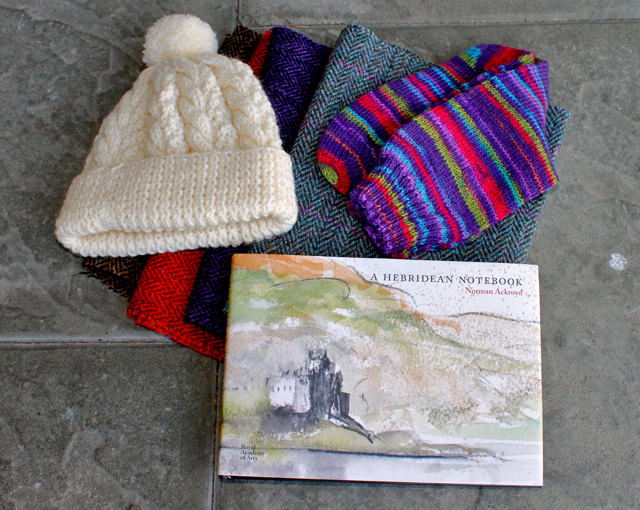 I had a chance to sketch the main pedestrian street of Ayr with the Wallace monument in the sunshine and Culzean castle in the rain.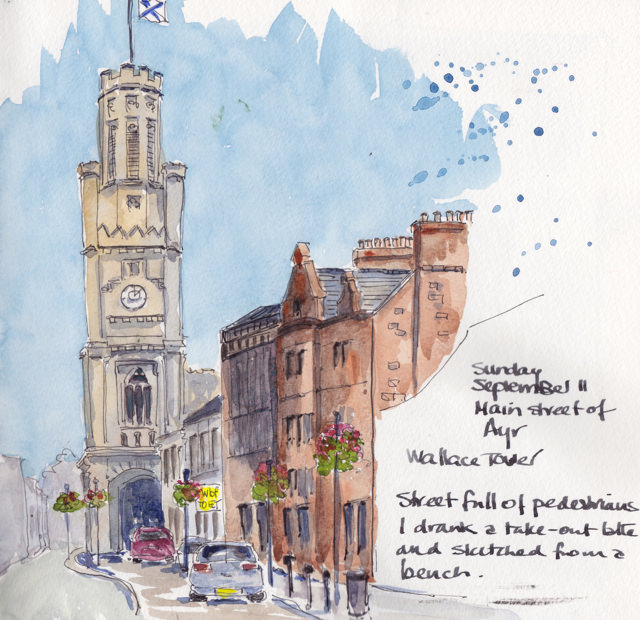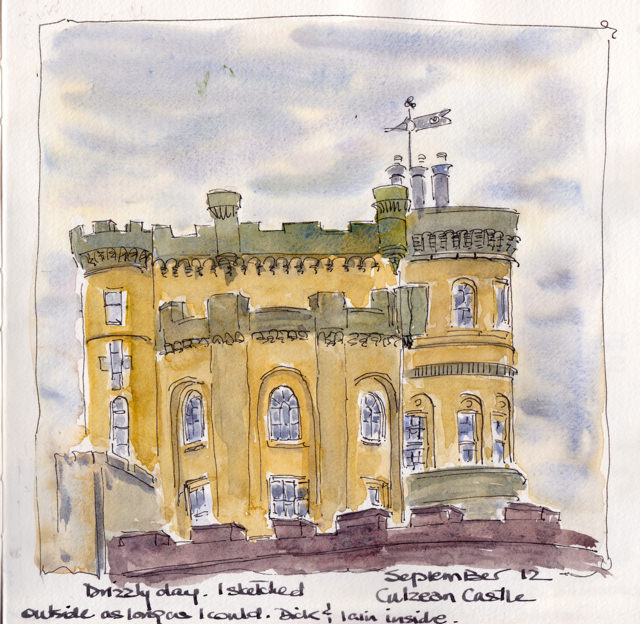 Edinburgh is one of my very favourite cities.  I sat on various benches doing quick sketches, trying to capture the remarkable architecture.  These are views of the Old Town.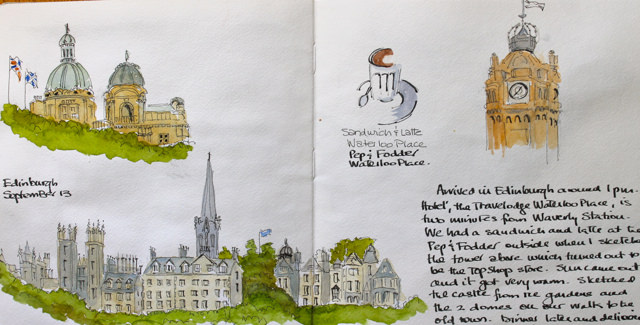 It will take a few days to share my sketches…and then I'll be back in the studio finishing my rugs and making some new things for a show at the beginning of November. So more posts very soon.