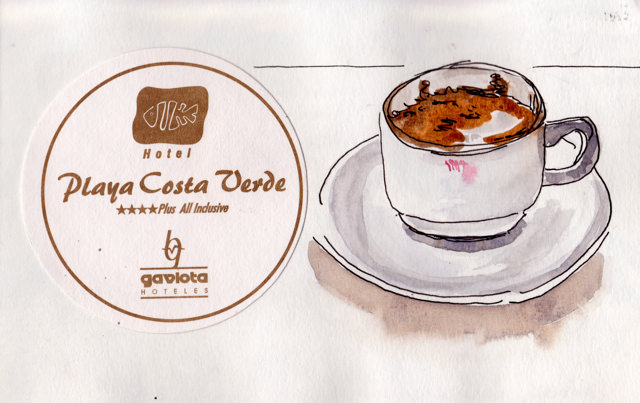 When I was away in Mexico, the family made plans for us all to celebrate the New Year in Cuba. My older son and his partner were cycling in the eastern part of Cuba for their two week break. They invited the rest of us to stay a week near their route–including 17 month old Louis–so we could all be together for New Year. Although I was not planning to head south again so quickly, (especially as the Kenya trip looms on the horizon),  the week turned out to be wonderful both for family and for sketching. And it was certainly a nice break from the -20 temperatures at home.
Although we like the beach, the best part of these holidays is exploring the local towns. So we hired a taxi for the 3 hour ride to Santiago de Cuba and were delighted when Michael arrived with his 53 Chev (with Hyundai diesel engine). We toured some of the churches and monuments to the revolution before entering the city proper. Then we  had lunch in a casa at the base of the Padre Pico Stairs and from there walked the city centre from parque to parque.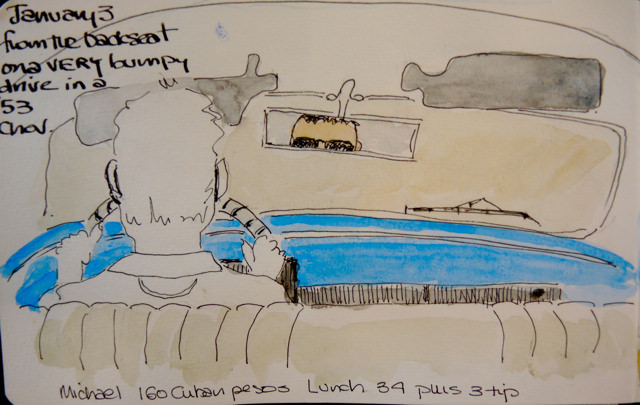 There wasn't a lot of time for sketching, but I did manage two. For the first I sat on the steps of the Bacardi Museum and sketched one wing of the newly refurbished Palacio Provincial.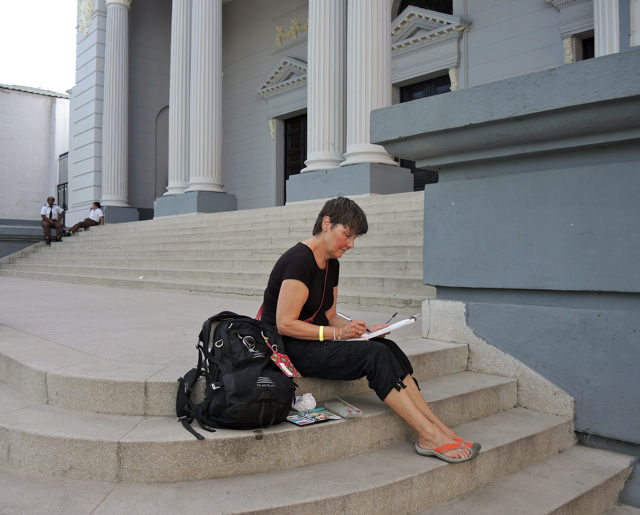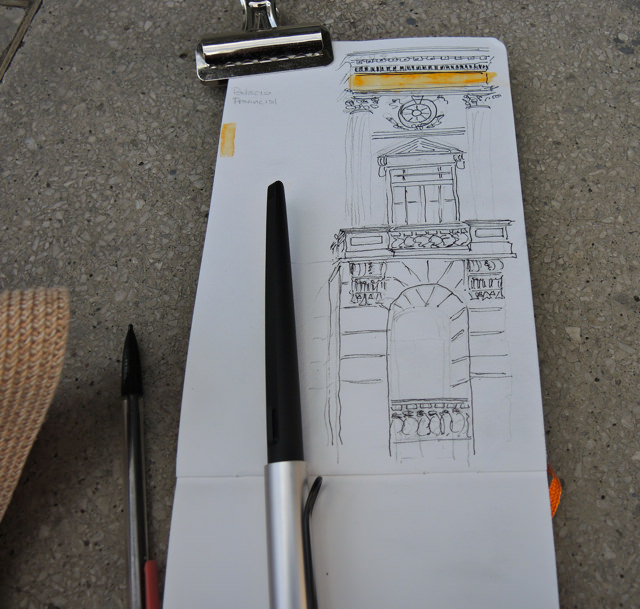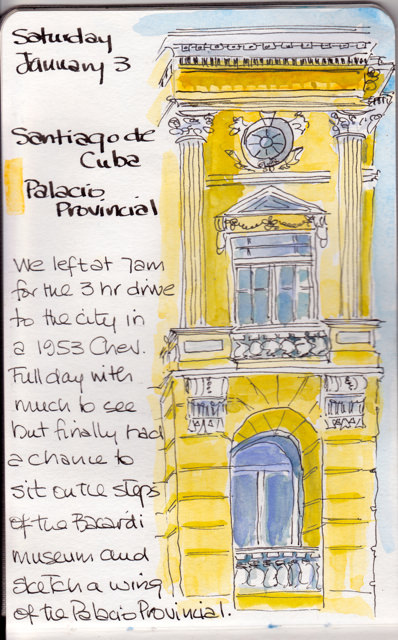 And then a quick sketch of the Catedral Nuestra Senora de la Ascuncion in the Parque Cespedres. They were still restoring this beauty.