The major buildings in the centre of Santiago de Cuba were getting a facelift, but the streets around the square had an aging neglected beauty. Their once grand cornices and carvings were faded and patched. I loved this doorway even though only one of its original door panels remained.
I've owned a Sailor pen for a long time, having ordered it at some point on a whim, but it was only in Cuba that I started to use it. And the more I used it, the more I liked the unpredictability of the line–the skips, the blobs, the thick and thin.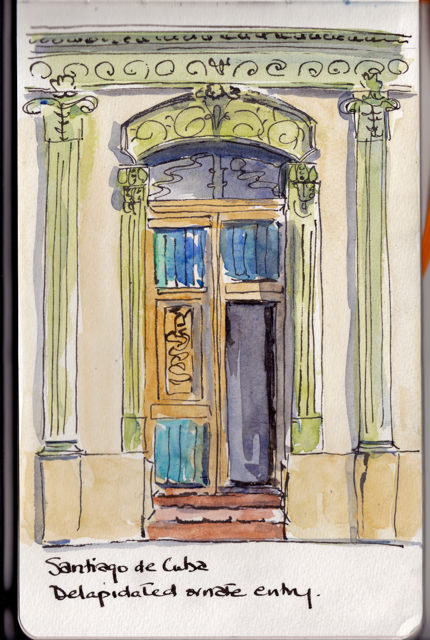 I wish I had had more time to sketch in the city; there was something intriguing around every corner. But before we leave Santiago, here are three photos which capture the flavour. The first was taken from the balcony of the casa where we had lunch with a view of the Padre Pico stairs and the next two highlight the rich colours and the details. And now that I am back in below zero temps, I can't help but look longingly at that sky.