This morning I walked down rue Mouffetarde to buy a loaf of bread and find a spot to sketch. This is a lively area of market stalls, shops and cafes. This has been a roadway since the Roman settlement of the area and originally lead to Rome. Many of the current buildings date back to the 13th century.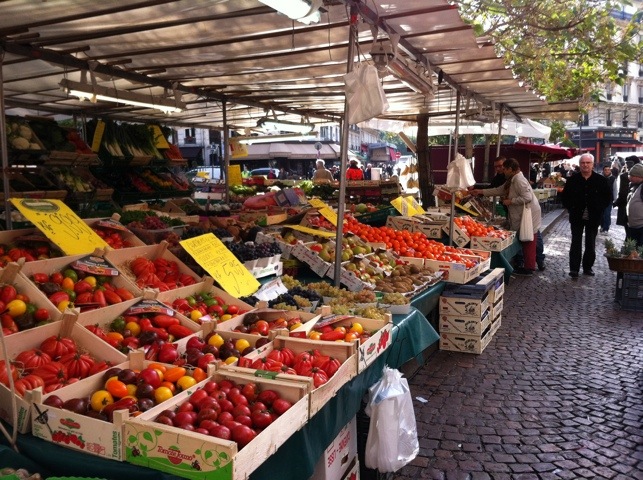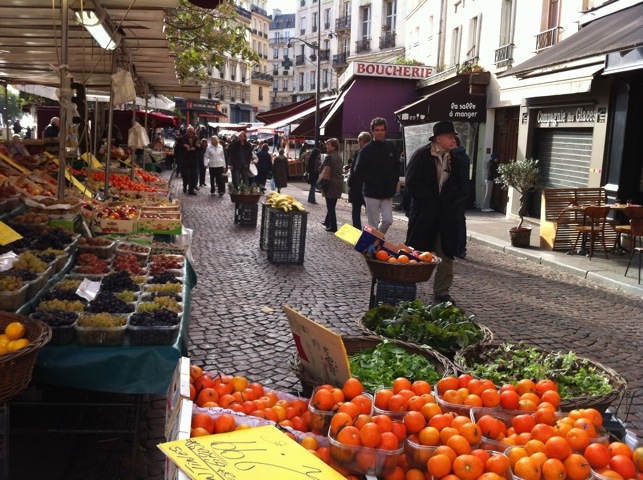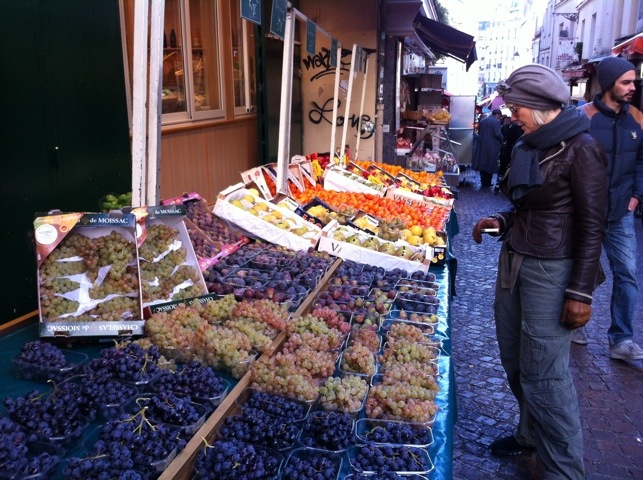 I found a table in a cafe with a good view for sketching…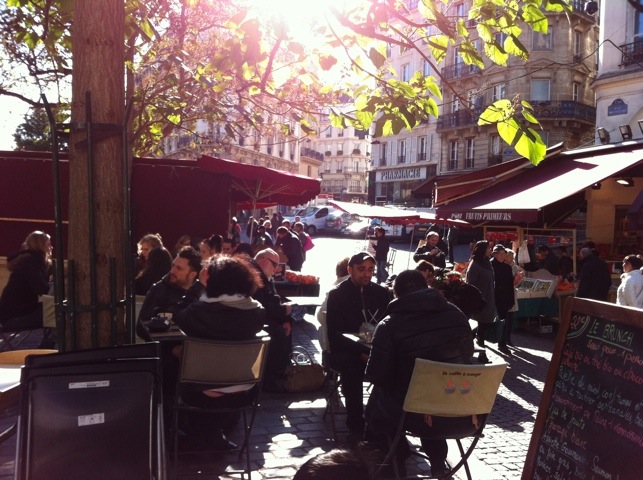 and right beside me was wonderful fench music and dancing!!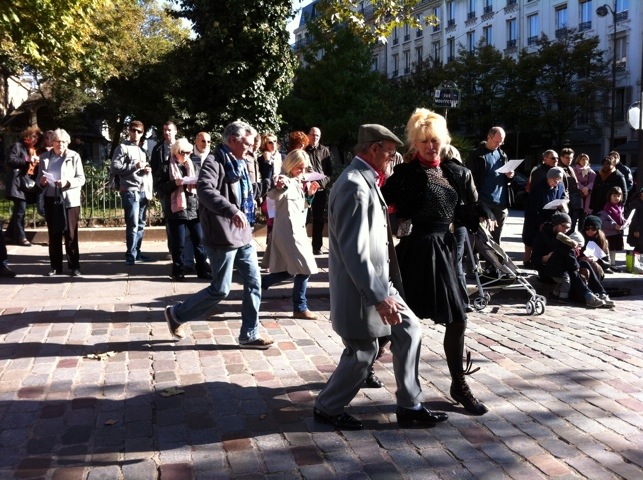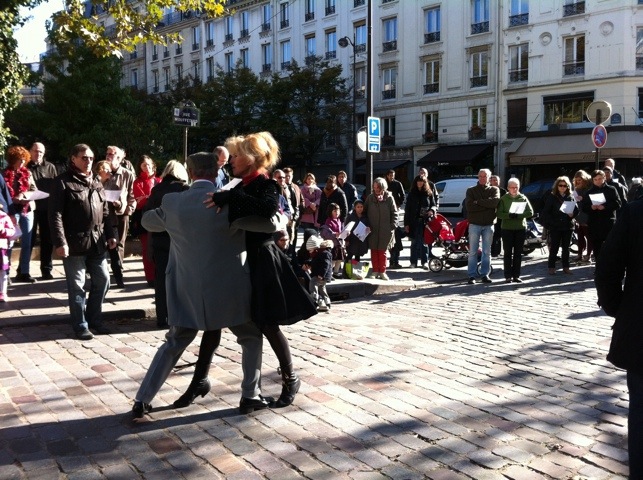 All around people were singing and enjoying the street theatre and a morning cafe. How civilized.
Then this afternoon we walked along the Seine to the Tuileries Garden to sketch. The weather could not have been more perfect. All of Paris seemed to be out enjoying the afternoon. The Tuileries has many, many chairs, enough for everyone to take in the sights and savour the day.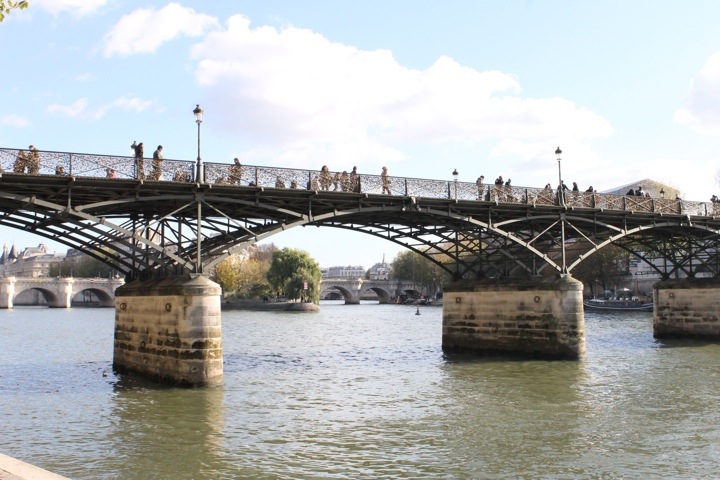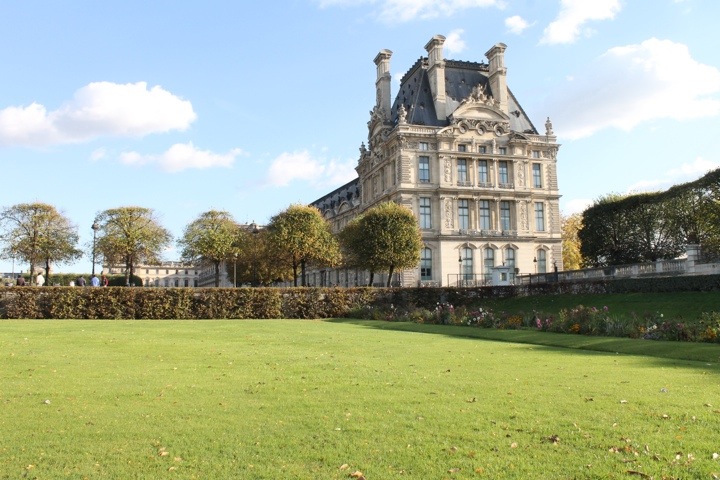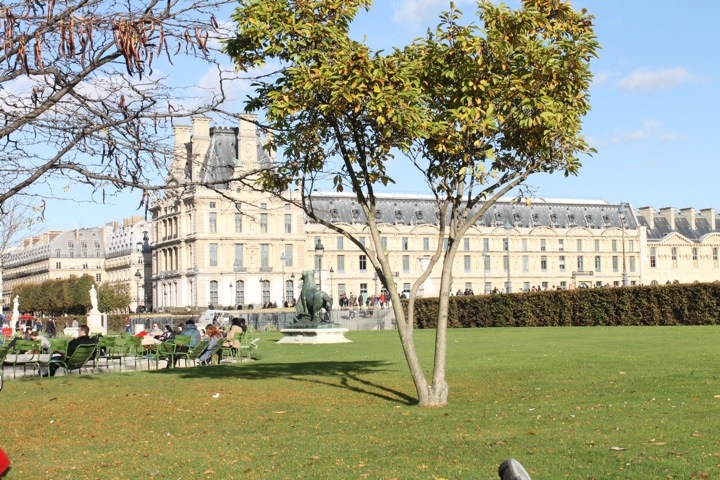 We finished the day with a short visit to the Louvre–a perfect ending.