Yesterday was lovely in Paris when we boarded the train for Chartres one hour late (the early train was cancelled because of the strike.) But in Chartres it was overcast and the spires of the cathedral were bathed in fog. But nothing could diminish the stunning beauty of the cathedral and the ancient town around it.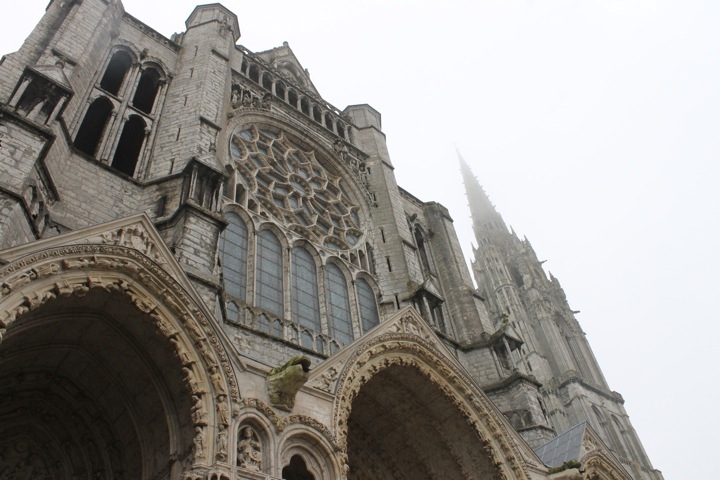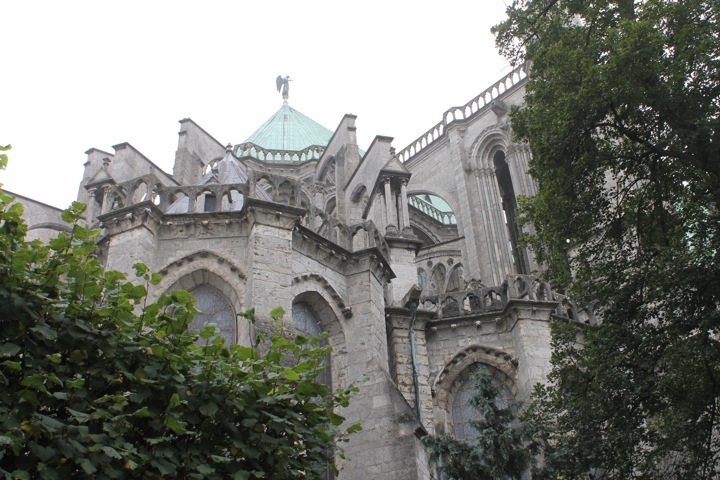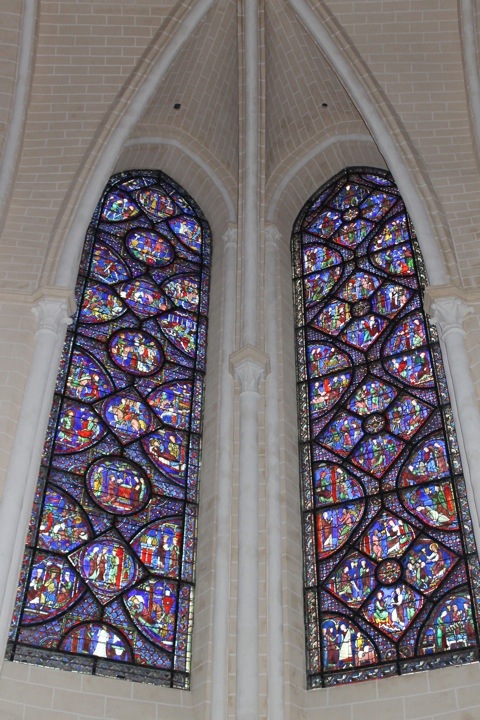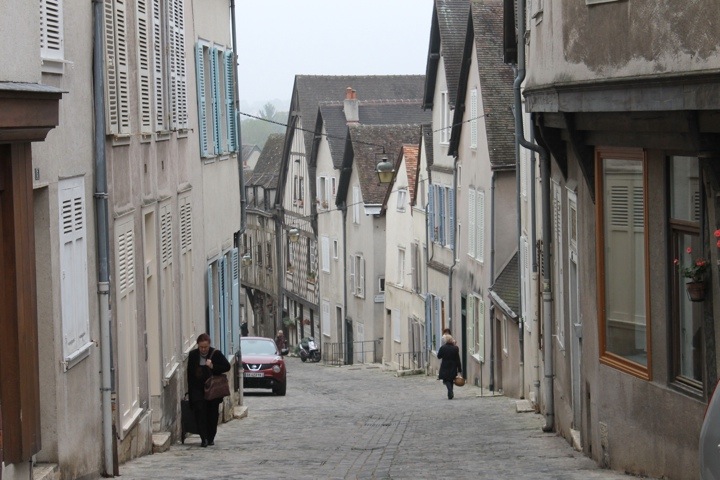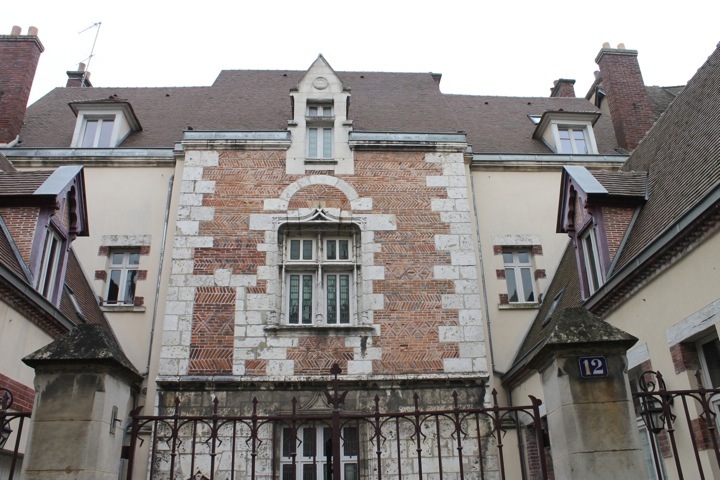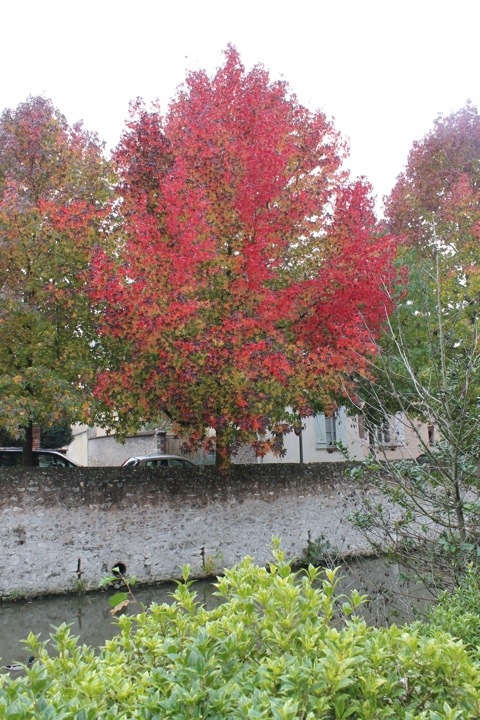 I love the small details of craftsmanship which are everywhere.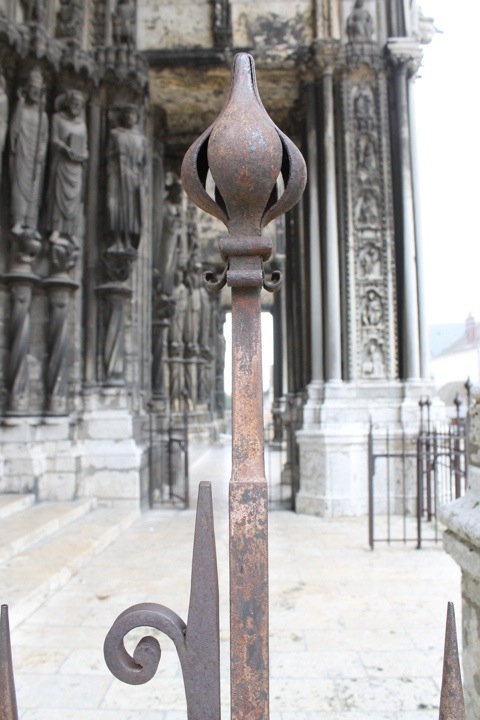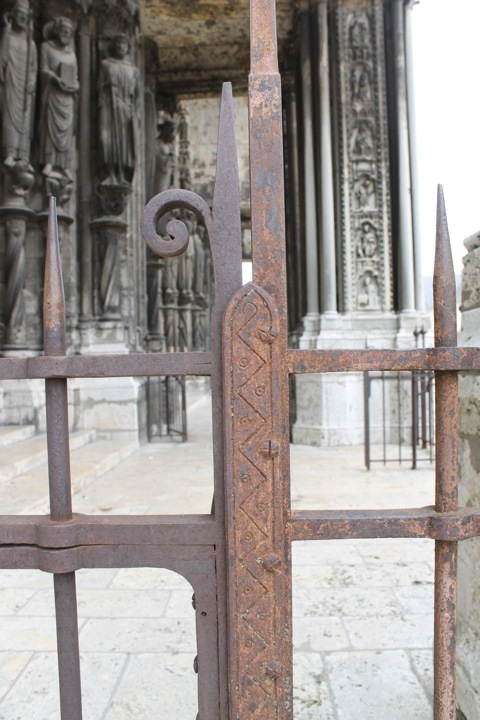 Our train back to Paris was running on time and after a full day we were back in just under an hour–strikes or not, there is much to admire about the french transit system.