It's still cold in southern Ontario but we have had more than a week of straight sun. Marvellous. And I've had the chance to get back to hooking after a long while. It's a wonderous thing, alone in the studio, listening to a good podcast, feeling the sun on my shoulder and enjoying the texture of the hand-dyed wool strips as I pull them through the taut linen. I'm working on a small piece where I'm trying out some new ideas in preparation for a larger table runner. So there is no pressure here. It's a test piece, and I can listen to an interview with the author of the book I'm currently reading (Jennifer Egan of Manhattan Beach) while still thinking about shape, design and colour. It's a nice blend of listening and wandering.
So here is the piece on Saturday as I started…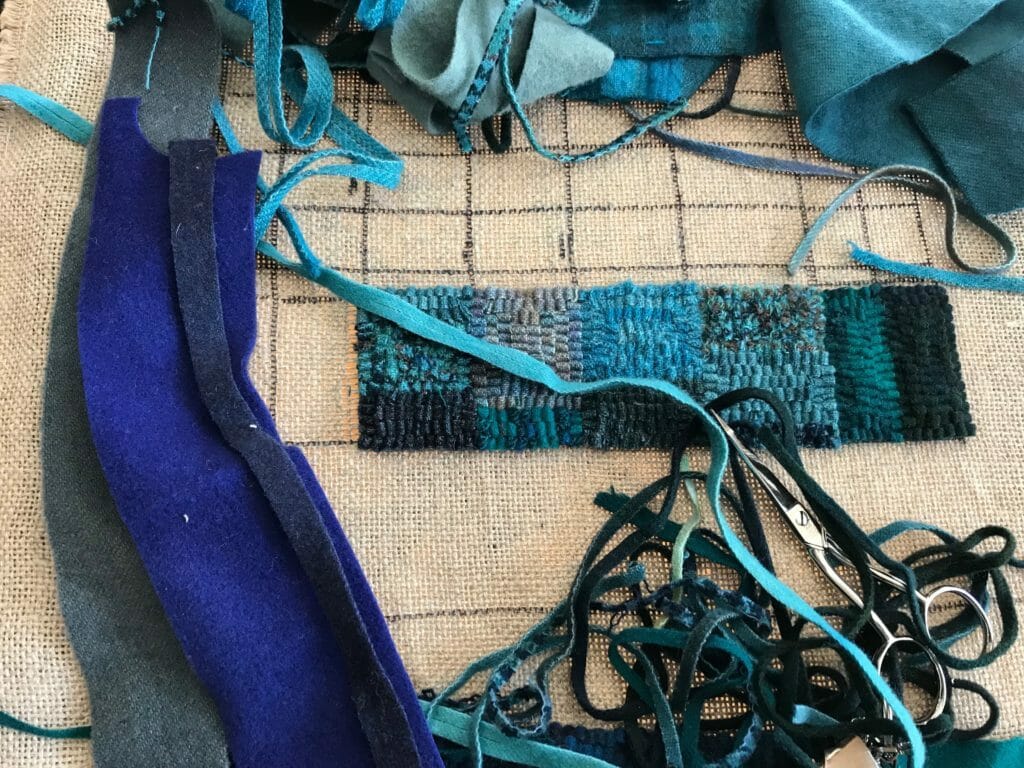 and again today. I'm working with strips and small pieces from my endless boxes of leftovers from other projects. So I have a mix of cuts from #4 to #6 and I'm working it out as I go. I'll post again soon with some progress shots.